Slava Zayats, PhD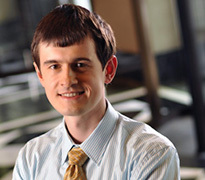 Collaborating with other people in the firm is what makes my work especially fun.
My colleagues are not just smart and interesting people. They are individuals who, I believe, are truly passionate about what they do. They genuinely love working with and helping others—clients and colleagues alike.
I have been fortunate to have worked with quite a few senior economists and experts. I have received a generous amount of mentoring from many of them. And, I have found their enthusiasm and collegiality to be highly contagious and inspiring. They lead by example, and following their example comes naturally.
This attitude and mentality is such an integral part of the firm's culture that it can be found not just with my fellow economists, but across the entire firm. Over the years, I sought help and worked with our Marketing, Human Resources, and IT teams on many occasions. Every single time I was impressed with how easy it was to collaborate with my colleagues and produce excellent work.
Education
PhD, Economics, University of North Carolina, Chapel Hill
BA, Economics, Belarusian State Economic University, Belarus