Jorge Gallardo-Garcia, PhD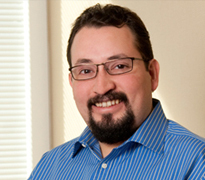 Working at Bates White has been a great experience.
Coming to the firm as a foreign national directly from graduate school meant a radical change in my life. Thanks to the constant help and encouragement of my colleagues, the transition has been smoother than I could have ever imagined.
I look at having the opportunity to work at Bates White as having the best of two completely different worlds: academic and consulting. Working in this diverse, collegial, and intellectually challenging environment, I feel as if I am part of an academic department. At the same time, all my work and efforts have a direct, and sometimes immediate, impact on important business matters and decisions for our clients.
I am especially impressed by the emphasis Bates White places on having a diverse and respectful environment. Diversity is always considered an asset that improves work quality—it is never viewed as an issue to overcome.
Education
PhD, Economics, University of Pennsylvania
MA, Economics, University of Pennsylvania
MS, Economics, Instituto Tecnológico Autónomo de México
BS, Economics and BS, Business Administration Instituto Tecnológico Autónomo de México