Elena Bisagni, PhD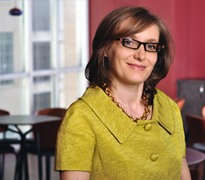 Rigorous economic analysis allows me to address challenging problems.
Working at Bates White is an intellectually exciting and enriching experience. I am constantly applying theoretical concepts from my graduate studies to solve real-world problems. As part of a team that includes outstanding economists, I have exposure to top testifying experts from leading economic departments and universities. As a result, I am always using my PhD toward solving challenging business problems.
Consulting primarily on economic litigation matters, I have opportunities to apply advanced econometrics techniques to high-stakes legal matters. My peers are impressed by the complexity of the issues we deal with and the methodologies we apply to our clients' problems. It is rewarding to work for a company that strives to make rigorous econometric analyses a standard for the economics consulting industry.
Education
PhD, Economics, University of California, San Diego
MA, Economics, George Washington University
BA, Business and Economics, University of Parma, Italy