Brian McClelland, MBA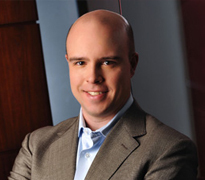 Bates White has invested in me throughout my career.
Since I joined Bates White right out of college, my career has thrived. First, the firm taught me skills in client management, data analysis, professional writing, and generally how to be a consultant. Through the mentoring program, I was given opportunities to enhance my knowledge, interact with senior leaders, and develop client relationships. Unlike many other consulting firms, Bates White continued to increase my responsibilities and expand my role even though I did not have a graduate degree.
After five years, when I sat down with my mentor to discuss my long-term goals, he helped me develop a plan that allowed me to go to business school, develop new skills and contacts, and then rejoin Bates White. Since returning with my MBA, my role has expanded further, and the areas in which I work have broadened. I continue to build on the new skills and interests I developed in business school. I never dreamed that my first job out of school would turn out to be such a rewarding career with so many opportunities.
Education
MBA, Massachusetts Institute of Technology
BA, Economics, Dickinson College